First Cut! Youth Film Festival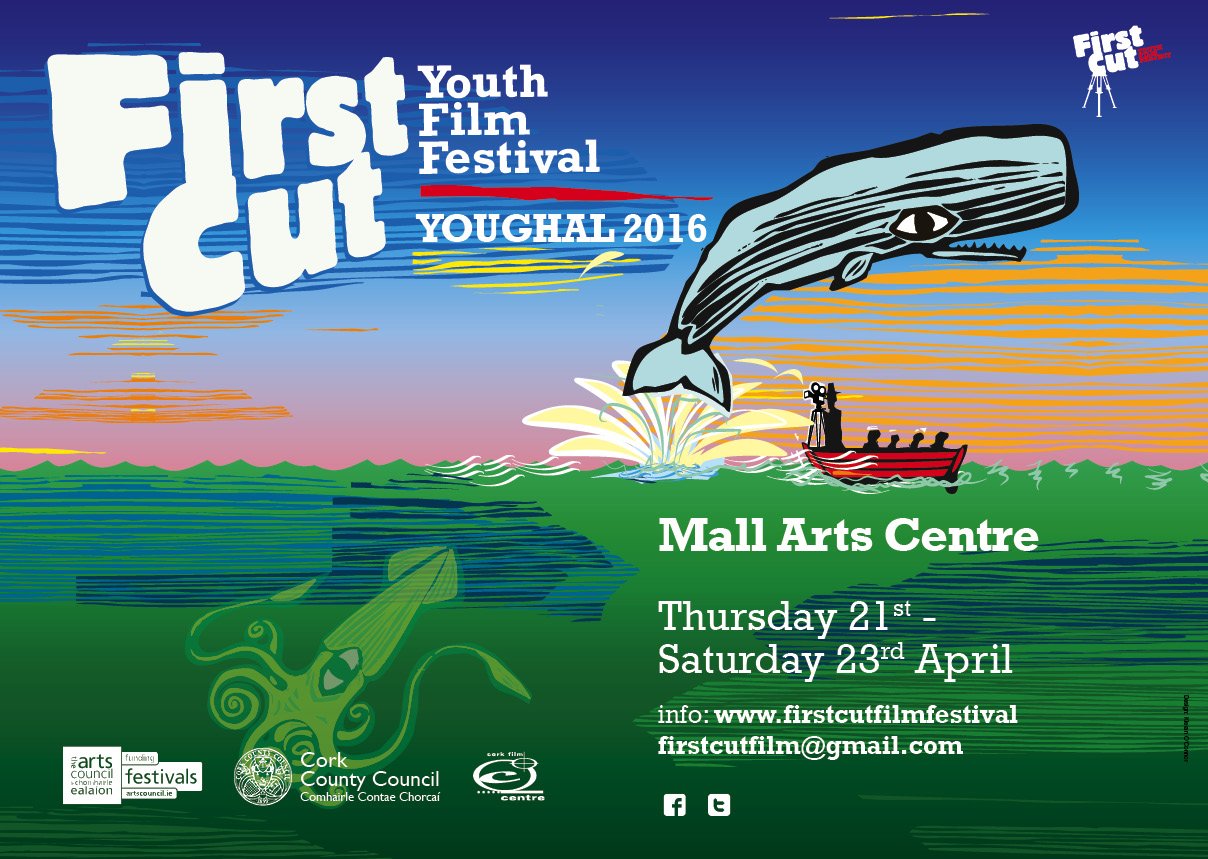 First Cut! Youth Film Festival took place in The Mall Arts Centre, Youghal, Co. Cork, on 21-23 April, and brought young filmmakers together for a rare chance to showcase their work, network with their peers, and meet with film industry professionals.

The Festival featured almost 100 short films in various categories and special programmes.

As well as the screenings of works by young filmmakers, the Festival included workshops, performances, panel discussions and Q&A sessions in the Mall Arts Centre and in a variety of other locations throughout the town during the Festival.
Awards presented at the festival were as follows:
Best Film: 'The Old Lie', Firefly Arts, Scotland
Best Director: Rachel McGill, 'Poppies'
Best Animation: 'Walked Dog, Dog's Dead. Sorry', Dermot Lynskey (IADT)
Best Documentary: 'Ram Fair', Jonathan Connolly
Best Music Video: 'Not Waving But Drowning' Freya Hellebust
Best Third Level Student Film: 'Malum', Skye Alanazi (BCSE)
Best Secondary School Film: 'A Wider Path', Richard Thien / Anna Maya Pawlowski (Magh Ene College, Bundoran)
Best CYF School: 'An Scannáin Ufásach', Colaiste Ghobnatán, Baile Mhic Íre.
Best CYF Overall: 'Milky Boy', Mallow Summer Film Week
The Young Music Video Competition (from 5 young filmmakers selected and mentored by Brendan Canty & Conal Thomson of Feel Good Lost) produced a tie between Brendan Corcoran and Christian Tierney, both from Dublin.
Mary Mc Grath (First Cut! Film Festival Manager):
E-mail: firstcutfilm@gmail.com
Facebook: First Cut! Youth Film Project & Festival